I have had a lot of creative energy recently. My work requires a lot of creative energy, so that's been helping, and I've been cooking a lot AND writing in my blog, but I am still feeling kind of...creatively antsy. So...an antsy song:
I've been known to channel my creativity into weird projects, like building a house for my owls:
click to see the image bigger
or arranging my books in rainbow order:
click to see the image bigger
Apparently I am not the only person with this creative urge. My dear friend and Fellow Fellow Forever Sam Allison has apparently taken to cross-stitching. And she's put her own unique spin on the age-old hobby:
I did not hesitate to heap praise upon Sam via Facebook for her brilliant creations, and mere days later a package arrived at my door!
Despite the fact that it might be a little provocative, I brought it with me to work. It looks amazing with my nodding Hello Kitty.
Anyone who thinks Hello Kitty and guns don't go together clearly did not see my Halloween costume in 2005.
Hello Kitty and Pocahontas, together at last
I digress. Back to my other recent inspirations:
Strawberry Shortcake: Haute couture edition.
Ever since
The Greyest Ghost
posted this series of covers for Lula Magazine, I can't get them out of my head.
Charlotte Di Calypso as Lemon Meringue




Giedre Dukauskaite as Lime Chiffon




Kate Somers as Raspberry Tart
Maybe it's because I was so obsessed with Strawberry Shortcake as a kid. Maybe it's because I'm eating strawberry shortcake
at this exact moment.
Either way, I love these photos.
Non-tacky ecards.
LifeHacker
recently linked to
this amazingly classy ecard site
called Paperless Post. You can create custom letterpressy invitations and save-the-dates and send them to up to 25 people for free.
Admittedly, this site has nowhere near the functionality of good old
Evite
, which has treated me VERY well through the years. But if you're like me, sometimes you just have to sacrifice function for form.
Nanette Lepore F/W 2010.
I was bowled over by this collection, posted by
The Greyest Ghost
. When was the last time you saw a runway collection that looked so
wearable?
that dress!!!!!!!!
Tiny, delicate rings.
Kris over at
flash your heart
posted these adorable rings from
catbirdnyc
.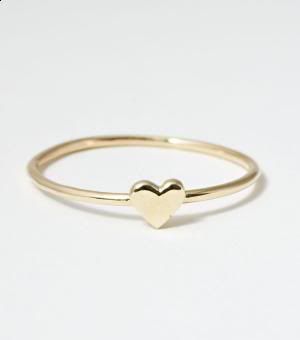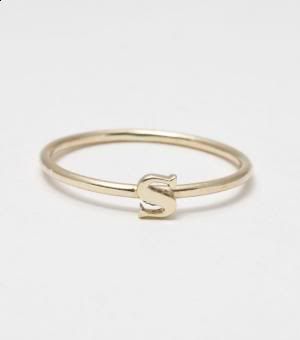 Yeah, they're $88. Yes, the teeny-tiny jewelry look is a little passe. Doesn't stop me from admiring them and sighing over them dramatically.
Gaultier corsets the world.
I tried on a Gaultier for Target dress last night that seemed to be made out of a plastic tablecloth. But it was a
perfectly tailored
tablecloth. I almost bought it. Perhaps that's why I'm so delighted by this blurb in Jezebel about Jean-Paul Gaultier:
Jean-Paul Gaultier once made a corset for his cat, as he relates in this exchange with a British journalist: "'Do you know that cats can't wear corsets?' He giggles a little. 'Do you 'ave a cat?' I tell him I do. 'Have you ever tied something round his middle?' I tell him I haven't. 'They can't stand!' he says. 'Not at all! They just fall over. I know because I tried!'"




heeeeeeeeeeere kitty kitty kitty
Recycling fur for baby animals.
The good folks over at Jezebel posted
this helpful and hopeful fact
: The Humane Society accepts donations of used fur coats, which they use to keep baby animals warm:
So if you have an old fur sitting around that you don't wear, donate it to some chilly puppies!
Discussion Question:
What has been inspiring you recently?