I am headed to the UK on Saturday to work out of my company's Oxford office for a week. It has been 17 years since my first trip to England, but the impression the experience made upon me was indelible.
What follows is a comprehensive list of the very best things about England as determined by my very wise twelve-year-old self, punctuated with photographs of me at a delightfully awkward moment in my adolescent development.
Benetton sweatshirts
We arrived in London in June 1995, ready for a sunny summer week in Merrie Old England. Boy, were we surprised to discover that the high temperatures in London that week were barely going to reach the 50s Fahrenheit. Our Tennessee flipflops and tank tops suddenly seemed woefully inadequate. Possibly this was for the best.
I proposed that we take advantage of the plush spa robes in our hotel for outerwear:
But my mother did not think this was a tenable solution. So we had to make some purchases. Mama bought me a United Colors of Benetton sweatshirt, and by some miracle of the internet I have found a stock photo of the exact sweatshirt:
And just like that, I fit right in in foggy Londontown.
Take That
The only song in London that summer was "Back For Good" by Take That. It played on MTV Euro approximately a dozen times per hour. I became instantly obsessed. It was cold and rainy outside, and if I had had my druthers I would have spent the entire week ordering room service and watching Take That croon soulfully in a rainstorm on the TV installed above the bathtub in our hotel room.
Hearing the opening notes of this song still gives me a pang. I was furious when the song became popular stateside a few months later and my own private England song became available for public consumption.
tiny cars
We went to Lloyd's of London headquarters to visit my uncle Larry, who was based out of NYC but who commuted to the UK regularly for work. We took a van so small that I probably could have reasonably brought it onboard my return flight to Nashville as a carry-on.
mango chutney
I had my first proper Indian meal in London that week. My dad and I went for a special dinner, just the two of us.
We were served fresh mango chutney. Our Middle American eyes had never seen such a condiment. We tried it--and we liked it. And then we talked about it for years to come. Mango chutney is still just about the fanciest thing to me.
Harrods
Apparently Americans aren't the only people who enjoy a giant department store. Harrods is like Walmart, if Walmart was REALLY fancy. Their motto is
Omnia Omnibus Ubique
, which is Latin for
Everything for Everyone Everywhere
. (Name another country where even the department stores have Latin mottoes.) While I appreciate the jaunty Latin (and you know I do), I would amend it to
Omnia Divitibus Ubique
or
Everything for Rich People Everywhere
.
I begged and begged my mom to let me try the sushi at the famous Food Hall. She said I had to wait until we were back in Nashville where I could get to a doctor if I needed to. Sushi is dangerous business.
wax sculptures
I mean, we had to go to
Madame Tussauds
.
scones
A lot about English culture seemed really foreign to me, but they have one tradition that I found very easy to get on board with: afternoon tea. I truly don't understand why Americans haven't adopted this brilliant custom. Fancy snacks with tea? YES PLEASE. I had never had a scone before this trip. My family enjoyed afternoon tea so much that we had it every day we were in London. The waiter spoke with a heavy accent that has resulted in my family referring to to milk as "mik" for the last seventeen years. We are highly impressionable people.
stones of scones
Enthusiastic as I was for afternoon tea, I was STOKED about going to see the
Stone of Scone
. Just imagine my disappointment.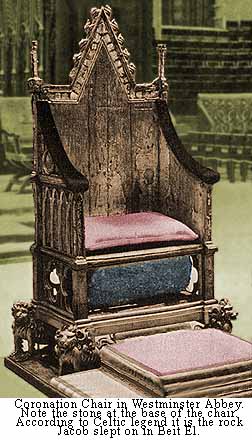 As you can see, I am pretty much an expert on England. That's why I'm so looking forward to my glorious return. I have been promised a cream tea by my colleagues. I THINK THAT MEANS SCONES Y'ALL
Discussion question:
Have you been to England?